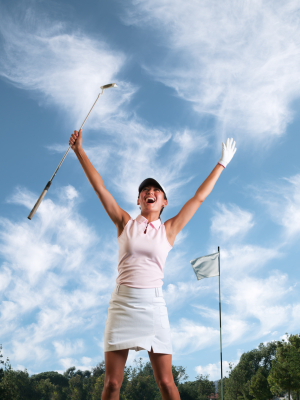 Imagine the excitement that you can add to your next golf tournament when you offer one or more participants the opportunity to sink a 165 yard shot for up to $1,000,000!

Nationwide Hole in One can offer your golf tournament prize values ranging from $50,000 all the way up to $1,000,000 per attempt. Discounted pricing for multiple attempts is available
Pricing is below and is per attempt.  All attempts must be from a 165 yard minimum and each attempt must be captured on video and witnessed by a P.G.A. Professional
$50,000 Prize - $ 40 per attempt
$100,000 Prize - $ 75 per attempt
$250,000 Prize - $ 100 per attempt
$500,000 Prize - $ 135 per attempt
$1,000,000 Prize - $ 185 per attempt
All successful attempts are issued in annuities.